It is a promising development that today's modern people are building their homes in beautiful and eco-friendly ways. The main reason is that people who are fed up with city life today, even if they build a house in the city (House Construction), they are very concerned about making it an ecological house. One such person designed the floor of her beautiful brick home from used beer bottles and bamboo. Let's see the complete information about it in this article.
Where is this ecological house located?

This eco house is located in Thiruvananthapuram, Kerala. This house is the home of architect Ashams Ravi. Another particularity of this house is that it has a low carbon footprint but it is also very beautiful to look at.
This is a beautiful brick house in Thiruvananthapuram, the design of this house is influenced by the traditional architectural styles of Kerala. This house has its own characteristics, the plants and trees in the courtyard of the house, the big wheel attached to the house will mesmerize you.
Better house construction with money savings
Despite being a natural beauty, this house has a low carbon footprint and the construction cost is very low, so you will definitely save money by building this house.
Read also: Satta Dada Temple: This is the temple of Tamma who died for her brother! Enthusiasts offer brooms here
The owner of this house is architect Ashams Ravi, based in Thiruvananthapuram. He identified himself as "Laurence Lowry Baker", designer and pioneer of sustainable building methods in India. He has undertaken many eco-responsible projects. Therefore, the name of their house was called Canaan. It is said that Kenan is a beautiful natural place which they called home.
What did Ashams Ravi say about it?
Ashams Ravi is an architect who graduated from the Prime College of Architecture and Planning in Nagapattinam. He had previously planned to build a house on 40 square meters a short distance from the city. But space was nowhere to be found. It took almost 5 to 6 years to find a local. Later this land was found but the land was sloping.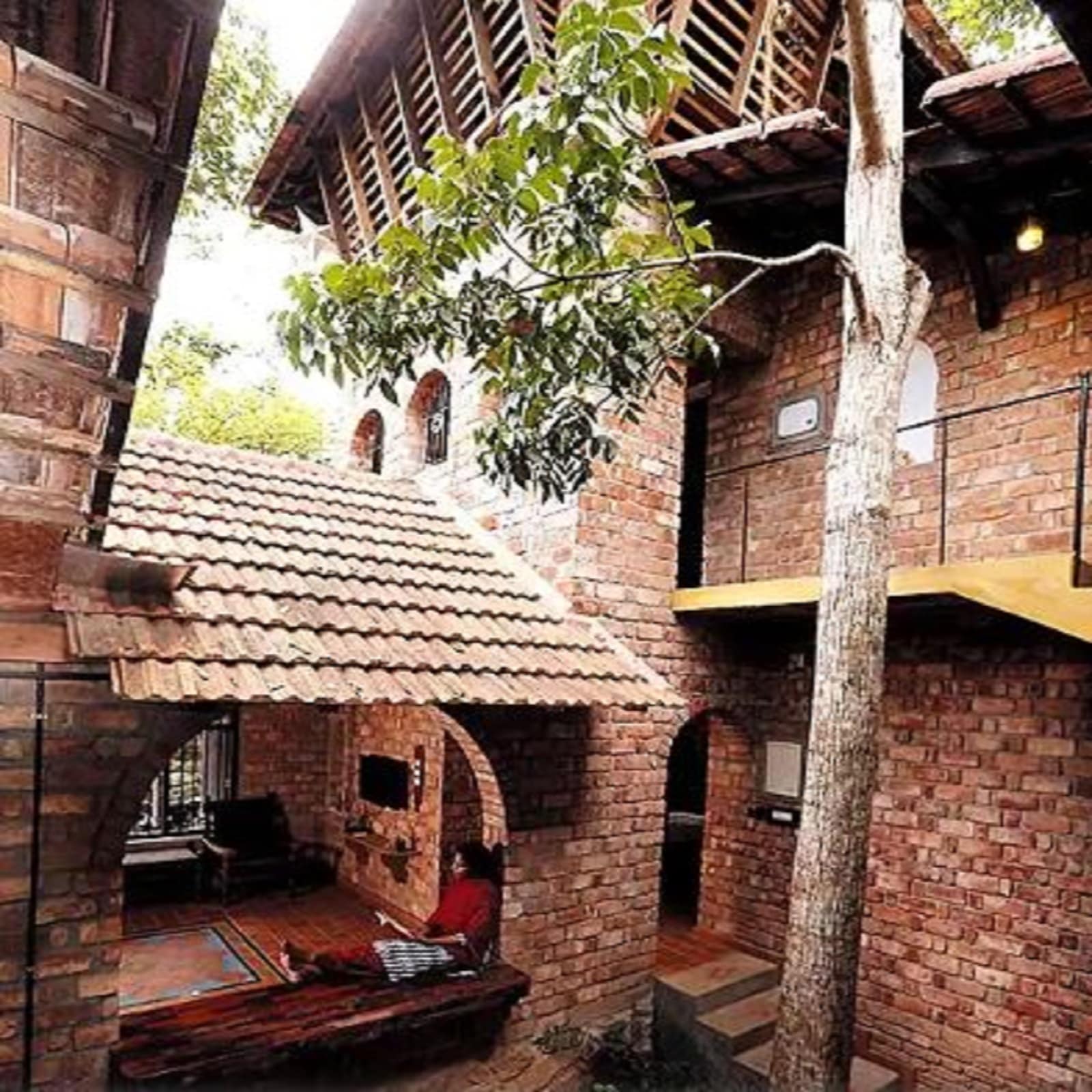 Then Ravi said, "I am very reluctant to level this ground. Because you have to accept the land as it is and live there. Otherwise, it will be as if we have gone against nature. So I decided to make an ecological house. "I made this house tell its own story in front of the world," he said.
Build a house without cutting down trees
Ravi continued his speech "My brother and I have drawn up the final plan to build the house with this sloping area. Accordingly, it is a two-story house with two levels, and the floor of this house is made of bamboo and used beer bottles. Trees and plants already present in the area were left intact. Native trees and special grass were planted to prevent soil erosion. There is a tree in the middle of the house and the construction of this house was done accordingly without cutting it down," he said.
Read also: Dog Rescue: Wow, poor life! Rescue of a dog stuck in a cave for 2 months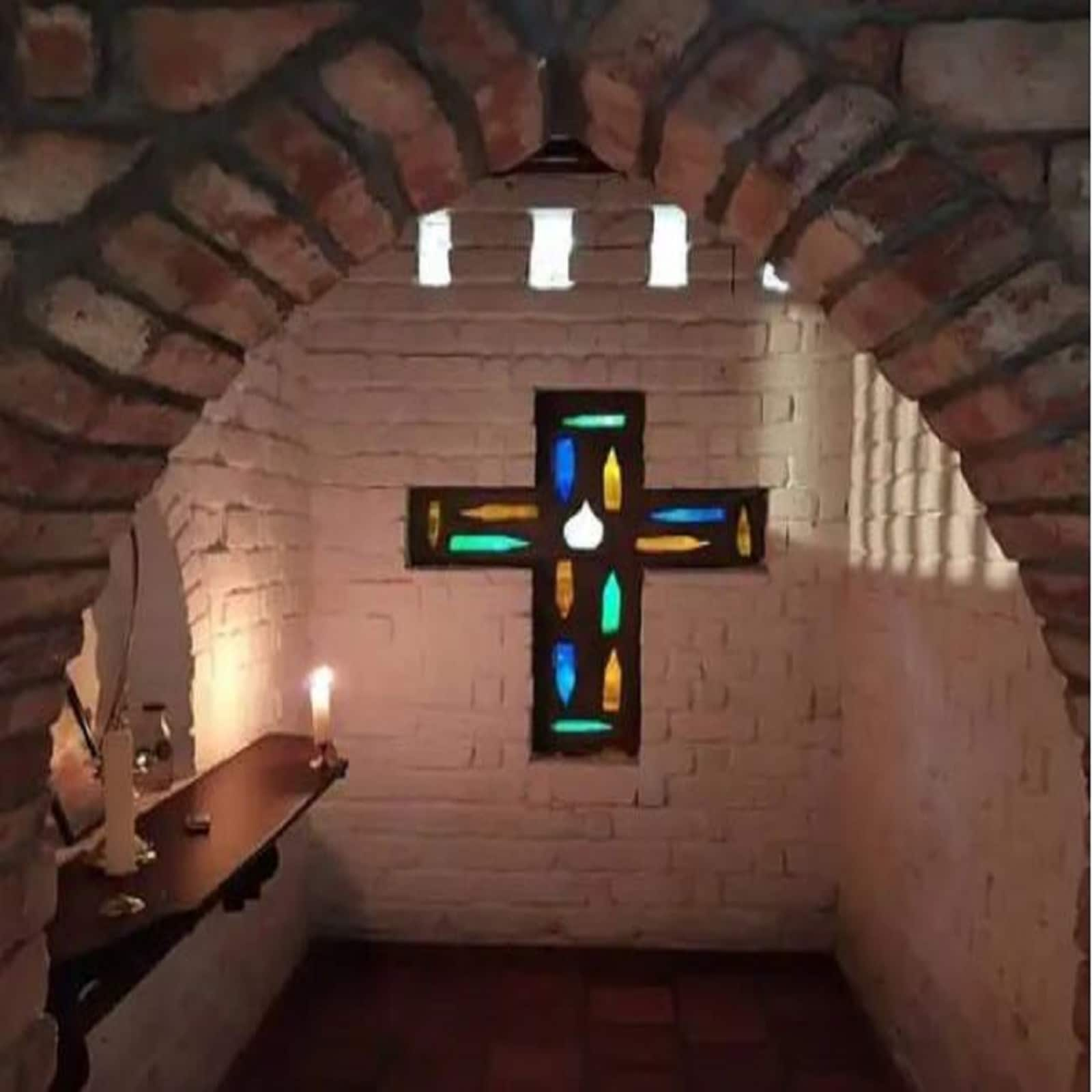 As the entrance to this house is on the ground floor, it is connected to the upper floor. It has a veranda and toilets adjoining the living room, the prayer room and the bedroom. But the rooms are a bit small compared to other houses. Indeed, the bedrooms are mainly only used for sleeping or changing clothes, so the architect and owner Ravi didn't give them much space here.
All in all, this house can be considered a completely ecological house. If such a house is your dream house, you can build this type of house.
First read the latest news in News 18 Kannada. Get daily fresh news, live updates on Believer News 18 in Kannada
.