located a few steps from the square saint-louis in montreal, 'la doyenne' by naturehumane is a renovation and expansion project of a victorian house built in 1887. the Canadian architecture studio has added an aluminum clad extension to the backyard of the lodge, which preserves the privacy of the occupants of the high-density environment. several variations at ground level define the house interiorwhich is designed as a continuous space embellished with a palette of materials that are both noble, such as oak parquet floors and wooden furniture, and raw, such as stainless steel worktops.all images by raphaël thibodeau
human nature's 'la doyenne' is located in a high-density built environment characteristic of the plateau mont royal, which posed a challenge on how to preserve the privacy of its occupants while integrating an extension in the backyard. the solution is an aluminum-clad volume, whose envelope incorporates several devices aimed at preserving privacy while allowing light to enter. the steel slats in front of the bedroom window along with the solid steel panels on the side windows reduce side views, while the skylights and stairwells let in overhead light into the heart of the house.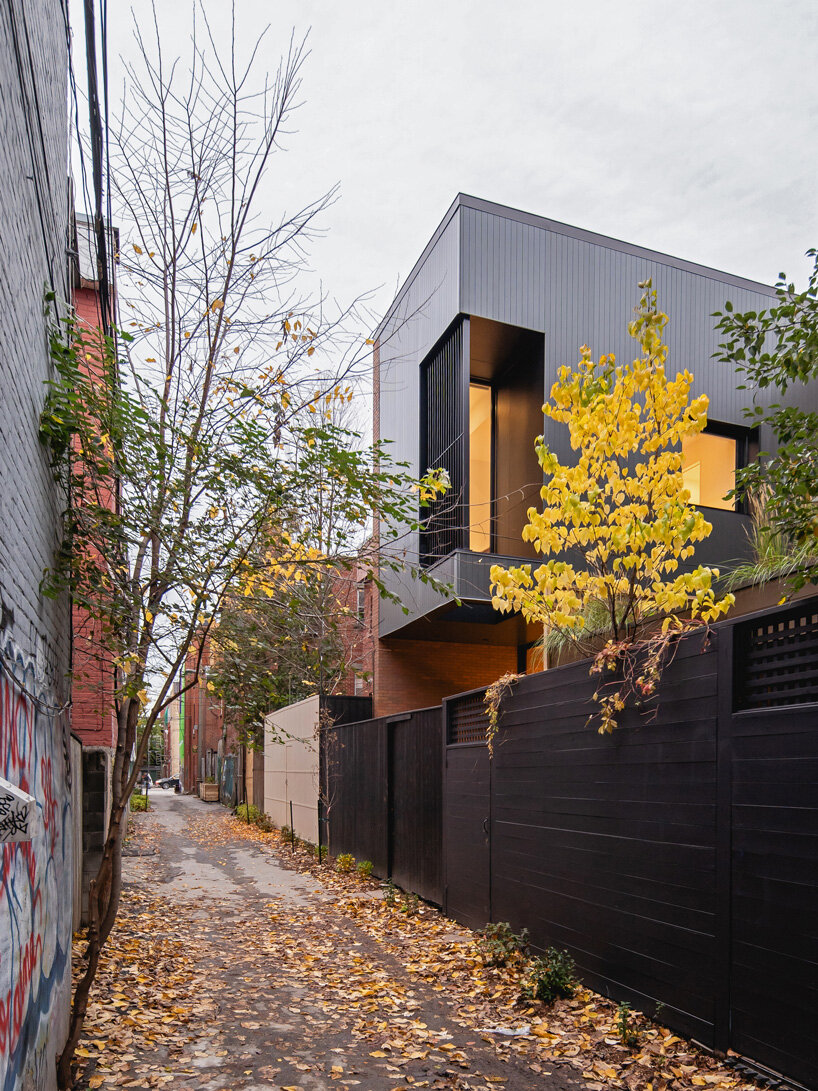 one enters the house through the living room, located half a level above the street, to access the backyard, slightly set back in the garden. this intervention aims to create a height offset from the level of the neighboring terraces while reinforcing the verticality of the interior volumes. thus, the dining room and kitchen appear as double-height spaces.
""the doyenne" capitalizes on the density of its environment to unveil a project intimately integrated into its environment", note human nature. "spread over four levels, its interior spatiality is a continuous space accentuating the interaction between the parts of the house."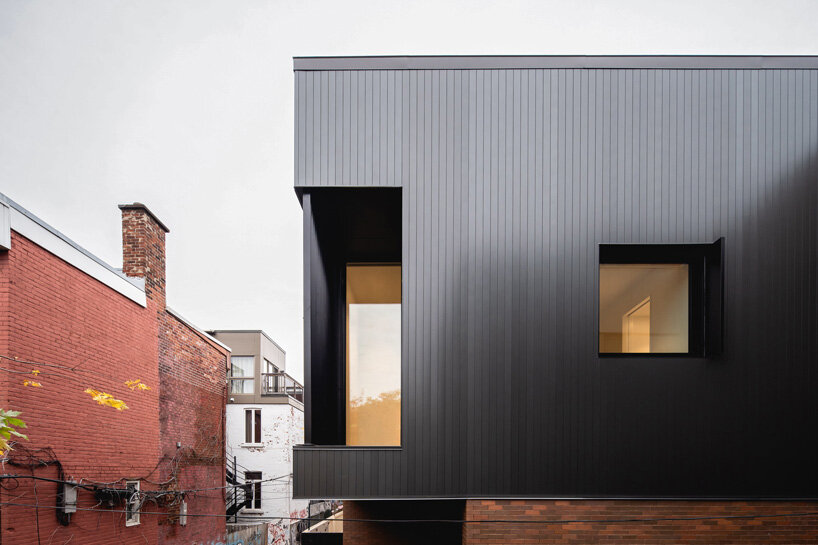 the centerpiece inside the house is a majestic staircase at the entrance, which has been preserved and restored. two more staircases have been added: one that connects the living room to the dining room; and a second, a spiral staircase that leads to the roof terrace. the two are united by their imperial green tone inspired by the building's history.